The Helena Thompson is both a museum and a community venue serving the town of Workington and the surrounding area.
This elegant Georgian house is a Grade II listed building was bequeathed to the town by the late Helena Thompson. Originally the building was in the care of the local authority but it is now managed by Workington Heritage Group under licence from Allerdale Borough Council.
The museum, which is accredited by the Arts Council, reflects the area's history, industry, culture and social life through displays, interactive audio and visual information units and digital information. More than just a museum, the Helena Thompson is now home to groups with a wide variety of interests and activities and is a popular venue for wedding ceremonies, children's days, exhibitions, parties, concerts and other events.
A new much larger toilet block has been added to the building as well as a disability-friendly new front car park and ramp access. The reception and servery area is much more wheelchair friendly.  Many new artifacts have been added to the front entrance highlighting some of the area's industrial past.
An interactive virtual tour of the museum is available to view on a tablet for anyone unable to use the stairs to the first floor.
Subscribe to our Newsletter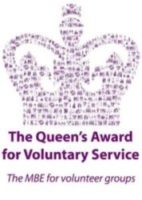 We are very proud to announce that in 2016 the Helena Thompson volunteers were awarded the 'Queens Award for Volunteers' and were included in the Queens Birthday Honours list.
This award is the equivalent of an MBE for volunteers. Presentation of the Award by the Lord Lieutenant of Cumbria was made to Pat Martin, one of our long-serving volunteers, and Stephen Jones, another valued volunteer together with Sue Hayman, former local Member of Parliament.
What Our Visitors Say...
I honestly couldn't say enough positive things about the service we received for our daughters' Christening earlier this year. The room was beautifully decorated, the tables nicely laid out and the service was amazing, we wanted for nothing all day!! We would highly recommend Helena Thompson for an event venue (and as a museum as my family from away enjoyed looking around, as did the children) – top notch!!
Absolutely fantastic party last night for my mum's 60th. Tricia and all the staff were fantastic. The room looked amazing, the buffet was great and excellent bar prices! Thank you so much. We went for a little look around today as my niece had a school project on Victorian Workington. We were surprised to find it was free and all Helena Thompson ask for is donations! The volunteers were beyond helpful and it's amazing to find such a gem on our doorstep.
Huge thank you to all the staff for the lovely service yesterday. The room was amazing as was the afternoon tea. All the staff were really welcoming. Will definitely be recommending to my friends.
This is the perfect venue for a variety of occasions. We have just spent a fabulous afternoon celebrating my mum and dad's Diamond Wedding.
Everything was absolutely perfect – attention to detail went far beyond my expectations. All the ladies were so helpful and friendly nothing was too much trouble. The food was delicious -loved the rum butter! Everyone had a lovely time.
Huge thank you to all the staff at Helena Thompson for lovely service yesterday. The room was amazing as was the afternoon tea. All the staff were really welcoming. Will definitely be recommending to my friends.
Thank you so much for all your hard work that went into the christening party for our daughter, it really could not have gone any better!
A beautiful day today at Helena Thompson Museum for my lovely friend's baby shower. Top class service. Would recommend afternoon tea as ours was fab. Staff are very welcoming and friendly.
We had a wonderful time at today's Easter event, friendly people and great activities that kept the kids entertained, this was the second event I have been to and my daughter loved both of them and can't wait to visit again soon, thanks for a great afternoon!